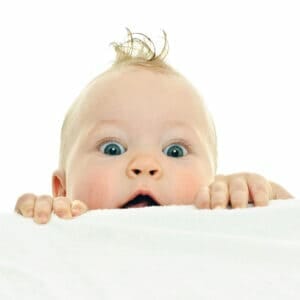 Preschool and Daycare Prices in Orlando
at The Learning Center of South Park:
Clear Pricing - No Hidden Surprises
Are you looking for crystal clear preschool and daycare prices in Orlando?
Raising children is a costly proposition for many parents, and child care can be a significant expense. However, given the high curriculum and levels of care at The Learning Center, many parents find our Orlando daycare rates to be more affordable than perhaps expected. Despite our being one of the best schools in Orlando, our prices are fairly average for preschools in the area.
In stark contrast to the competition, here at The Learning Center of South Park, you will always discover up-to-date prices in clear, easy-to-understand information so you can have the chance to compare it to other Orlando Daycare rates.
Preschool and Daycare Prices in Orlando
On this page, we provide our standard Orlando daycare rates in an easy-to-read format on this page – they are indicative of daycare prices in Orlando. One of our preschool's main priorities is being open and honest with parents. We want to make sure bringing your child to our daycare will be convenient for you and that you are comfortable and well-informed concerning our childcare costs and expenses.
Comparing Full Preschool with Daycare Prices
One of the primary reasons parents search for child care is because they want their children to get an education to prepare them for a successful future. They want to give their child the best possible start. Taking care of an infant or toddler can be costly, especially when added to the monthly costs of transportation, housing, health care, and food.
When it comes to an educated decision regarding a child care provider, therefore, a lot of money is at stake. You want a provider who can give your child an education, someone who understands their social and physical developmental needs. The good news is, there is no shortage of child care in Orlando. Daycare rates can still be affordable – though you need to consider the overall quality of education when making your choice.
At The Learning Center of South Park we believe in early education, so while our services include a highly regarded curriculum, we strive to keep our prices in line with regular daycare prices in Orlando.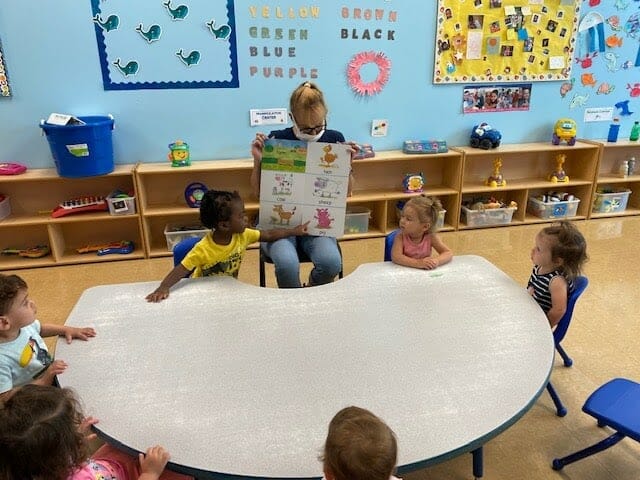 The Learning Center of South Park offers two different programs:
Full-Time Preschool 5 days a week, and
Morning Preschool 5 days a week.
The VPK (Florida Voluntary Pre-Kindergarten) program is subsidized by the State and free to the parents.
We offer 4C (State Subsidy) and NACCRRA (Military Subsidy) for eligible families.
Please inquire within the office to know our Orlando daycare rates for these subsidized programs.
What do Preschools and Daycare Centers Charge in Orlando?
If you want to get an idea of daycare prices in Orlando, please refer to the rates on this page. We keep them regularly up to date.
Despite being one of the highest-rated preschools, our pricing remains reasonable and is typical of daycare rates across Orlando. With us, your money is used as effectively as possible. You'll find registration, monthly fees, and any additional charges outlined below.
Our rates and prices below will give you an overview of the general rates of the Orlando child care market.
Most preschools won't provide actual pricing on their website. We think the fairest approach is to treat all the people the same and provide our actual Orlando preschool rates online. Knowing the expenses ahead of time allows you to make an informed decision on childcare.
We can often accommodate specific circumstances, however, and we love to work with you. To find out what's possible right now, please book some time to visit school director Helen Batie in person. Click on the button below.
Here's What Parents Are Saying About Our Orlando Learning Center
The Learning Center of South Park: Pricing and Services
At The Learning Center of South Park, we provide the best-in-class daycare experience to children in our care. Our child-centered approach to care empowers our teachers to deliver our mission of helping children grow strong minds and strong bodies. This is the combination of the well-rounded High-scope curriculum, the Reggio-Emilia-inspired approach to teaching and the best possible care and attention we can offer.
As one of Orlando's best child care schools, we provide unique and quality care, fun, nurturing environments, and excellent teachers. We will see to it that your little ones receive the best educational opportunities and support to reach their highest potential.
We are a small, locally-owned preschool, and our dedication to excellence and parent input guides all that we do.
Morning Program 9:00 am - 2:00 pm

PART TIME PROGRAM

FEE

INFANT

$200

1 YEAR OLD

$190

2 YEARS OLD

$185

3, 4, 5 YEARS OLD

$180

VPK

$103
Full Time Program 7:00 am - 6:30 pm
FULL TIME PROGRAM

FEE

INFANT

$250

1 YEAR OLD

$240

2 YEARS OLD

$235

3, 4, 5 YEARS OLD

$230

VPK

$153
ANNUAL FEES (NON-REFUNDABLE)

First Child

Sibling

Full Year Registration Fee

$120

$105

Half Year Registration Fee (Starting March 1)

$85
Discounts offered to sibling, teachers and military.
K to 3rd Grade - TUITION RATES
Before & After School Program
No Transportation Available
| | BEFORE & AFTER SCHOOL | BEFORE SCHOOL | AFTER SCHOOL |
| --- | --- | --- | --- |
| MONTHLY RATES | $230 | $125 | $165 |
| WEELY RATES | $55 | $30 | $40 |
| FULL TIME | PART TIME (9AM - 2PM) |
| --- | --- |
| $50 | $40 |
OCPS Weekly Breaks & Summer Weekly Rates
| FULL TIME | PART TIME (9AM - 2PM) |
| --- | --- |
| $175 | $125 |
ANNUAL FEES (NON-REFUNDABLE)

Registration Fee

$80

Summer Only Registration Fee

$70

Webcam Access Fee (Annually)

$80

Summer Only Webcam Access Fee

$70
How Much is Daycare in Orlando?
Naturally, this is a question many parents ask as they get ready for preschool, child care, or daycare. Our Orlando preschool rates shown above are competitive, and they give you a sense of the approximate daycare expenses in South Park and even across Orlando.
As far as children go, daycare prices change depending on how old your child is. If you have an infant, it will cost more than if your child was in school full-time or preschool.
When comparing child care costs, be sure to look for a school with the educational support your child needs – there's no point in getting generic daycare prices when it's quality preschool education you want.
Our Orlando preschool rates above are comparable with childcare rates across the city – we constantly monitor daycare prices in Orlando.
How Do Daycare Prices Compare Across Florida?
If you live in a big city like Orlando, your child care costs will go up compared to a smaller town because of the number of options available and how much competition there is for your business.
But other factors also make a difference for parents in Orlando.
For example, the cost of living is higher here than in many places, so if you're planning for childcare costs, it's crucial to think about how much money you have available after paying rent or buying a home.
A factor here, too, is how near the preschool is to your home or place of work. At The Learning Center of South Park, many parents find our location, in the busy business hub of South Orlando, convenient for dropping off on the way to work.
Why Child Care Prices Are What They Are?
From the time you put your child's name on the waiting list until you take your child to your child's first preschool class, prices are based on your child's age, length of stay, hours of care, duration of individual sessions, and whether or not your child requires special care. Other factors include the number of children you are registering and how long you need care.
The most significant factor in child care costs is the expense of hiring good teachers and staff, which is why many Orlando parents choose a daycare center with a high level of professionalism and a reputation for quality care.
At The Learning Center, we have a long history of providing high-quality care to children in Orlando, integrating world-class programs and innovative learning techniques. We strive to give the children opportunities to explore, grow and learn.
If you want to know more about daycare prices in Orlando or the various programs at our school, please click the button below. Book some time in the calendar so that School Director Helen Batie can answer your questions.